KALA is a flexible and customizable Shopify Website Design which allows you to create your own Shopify web design without touching to any line of code.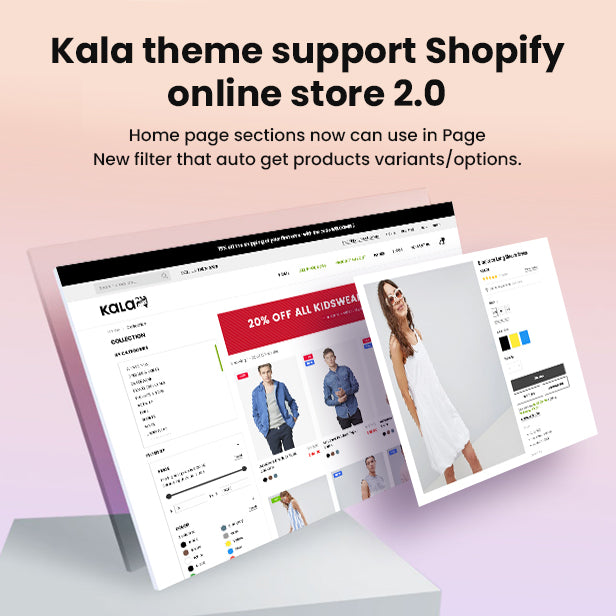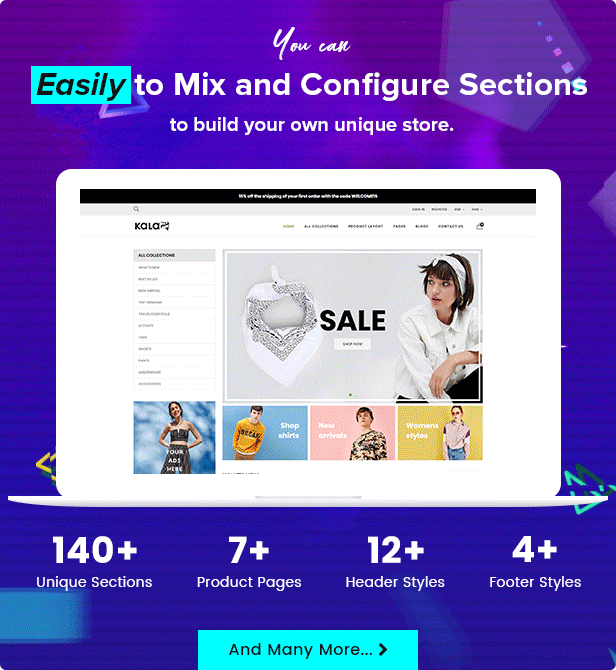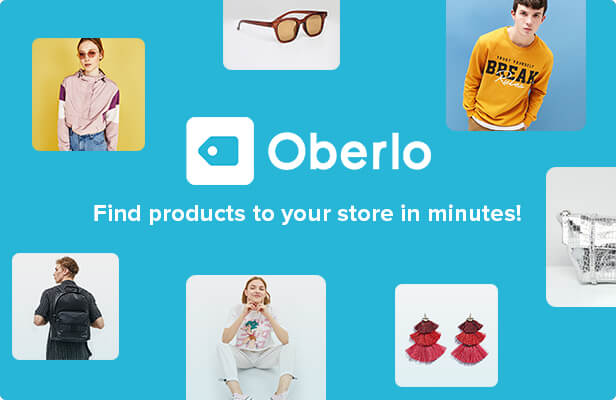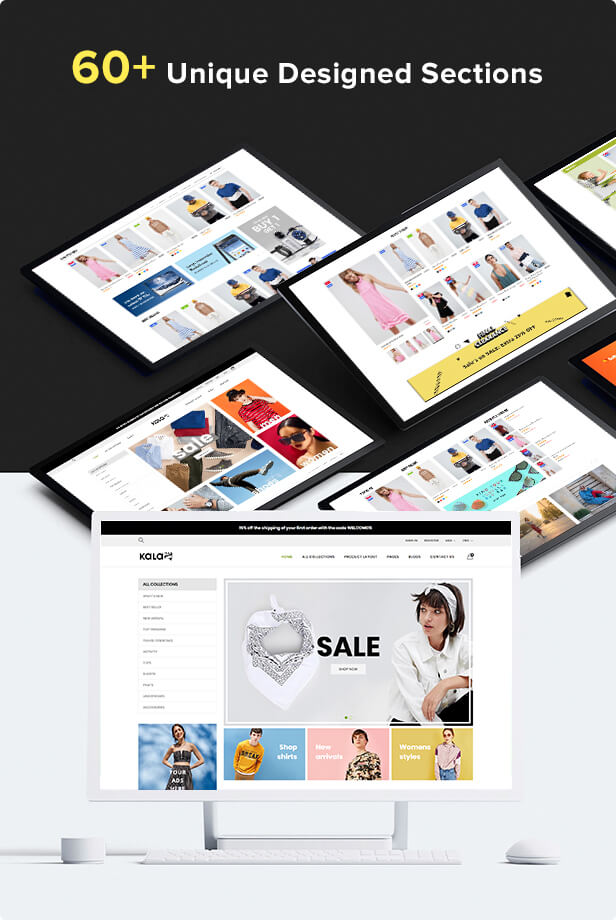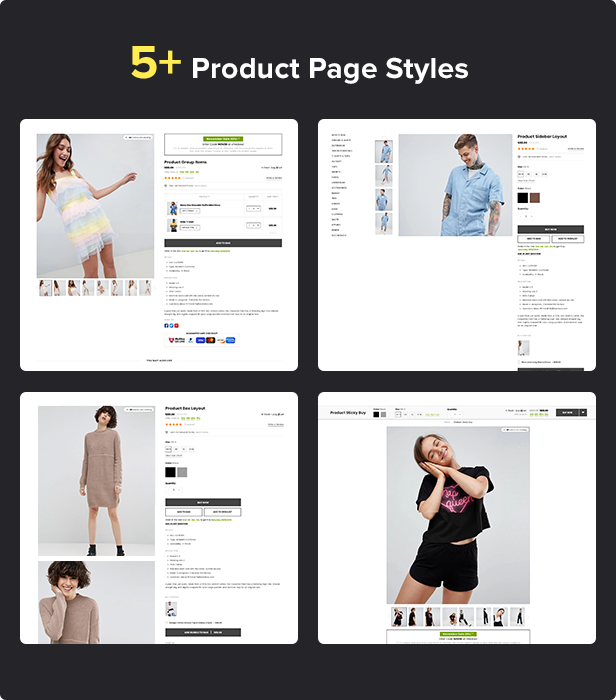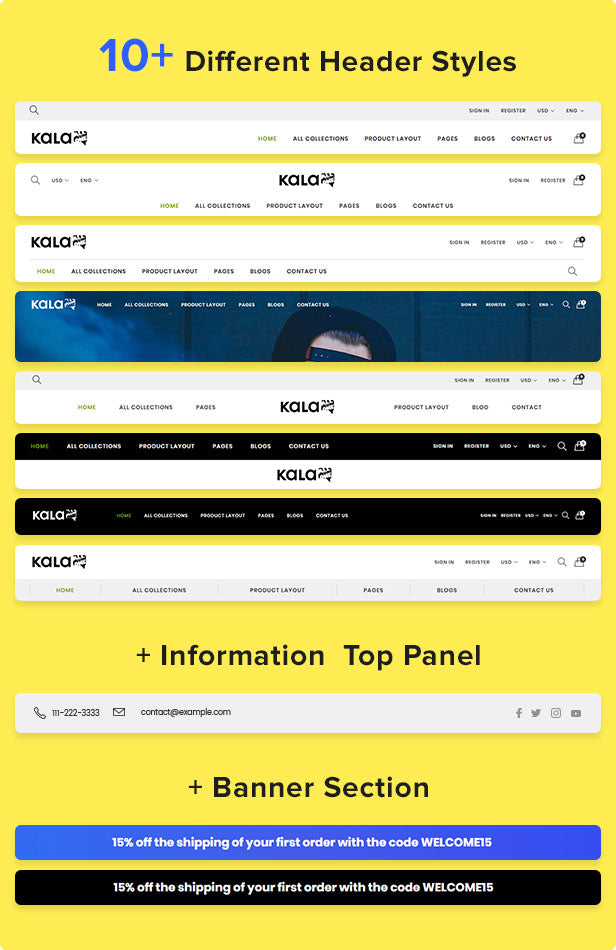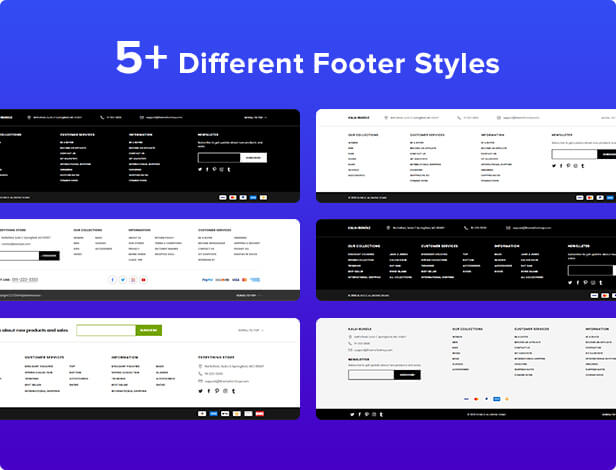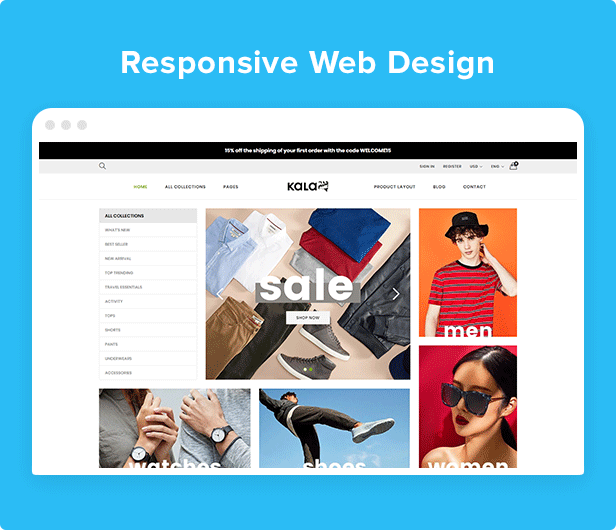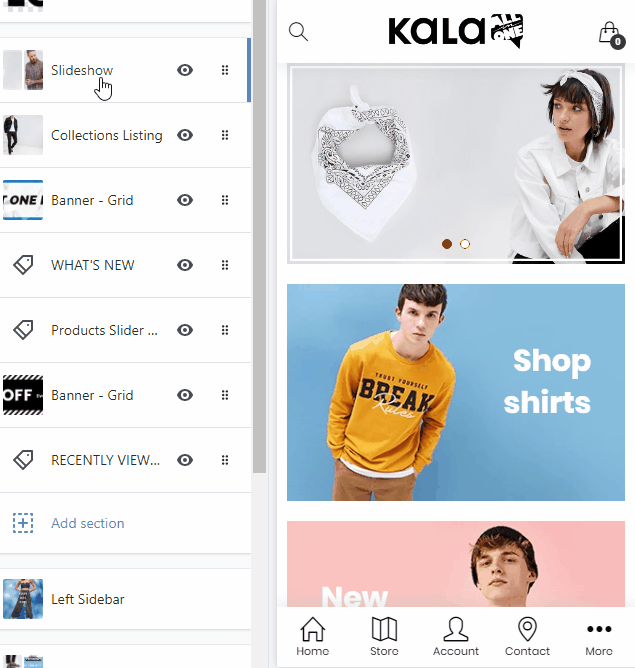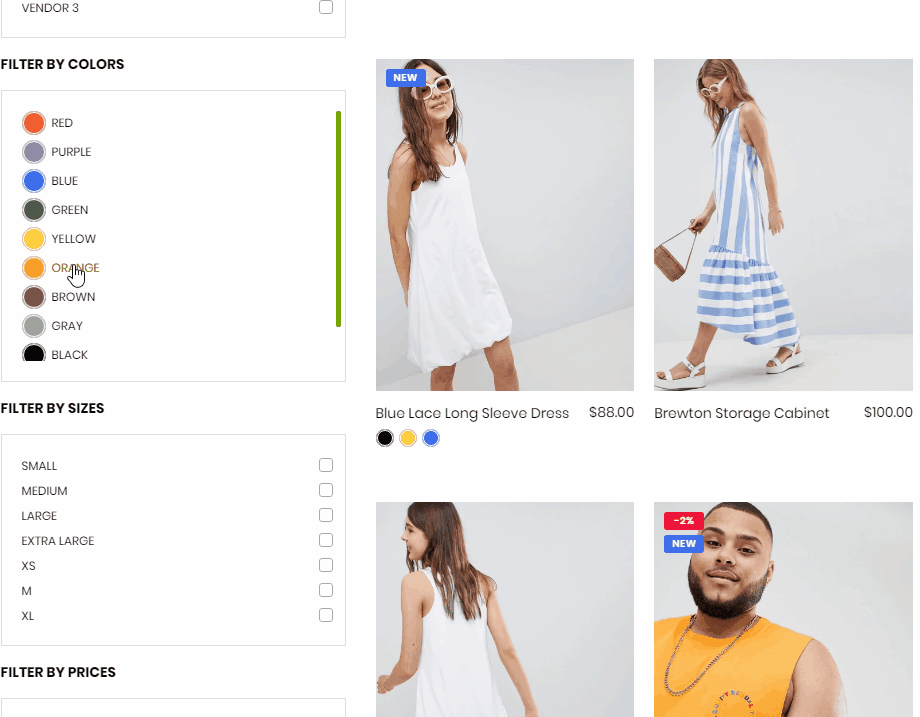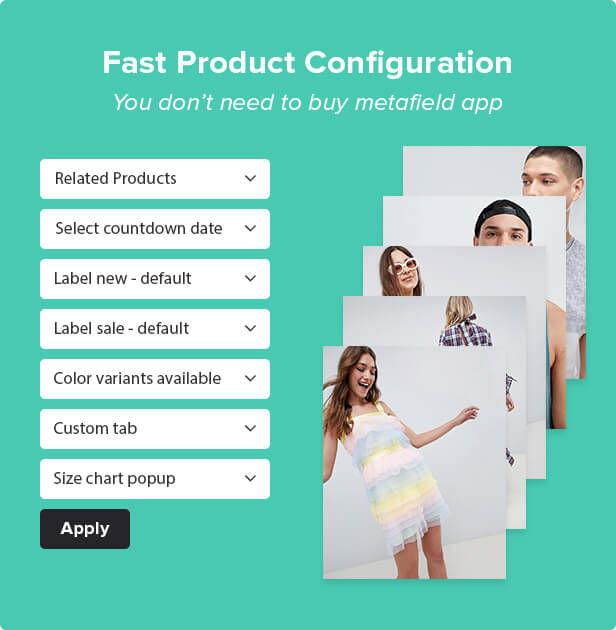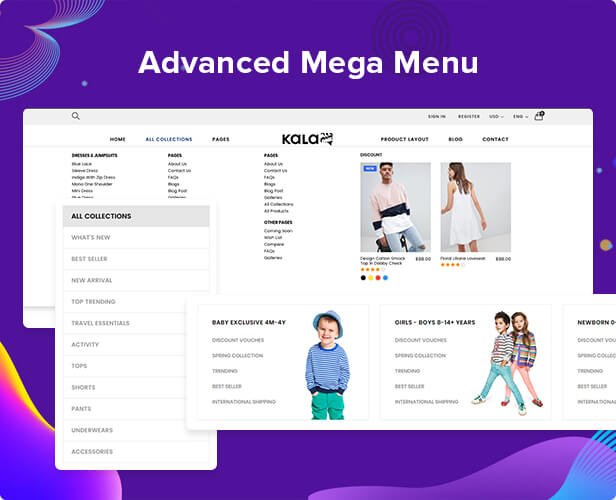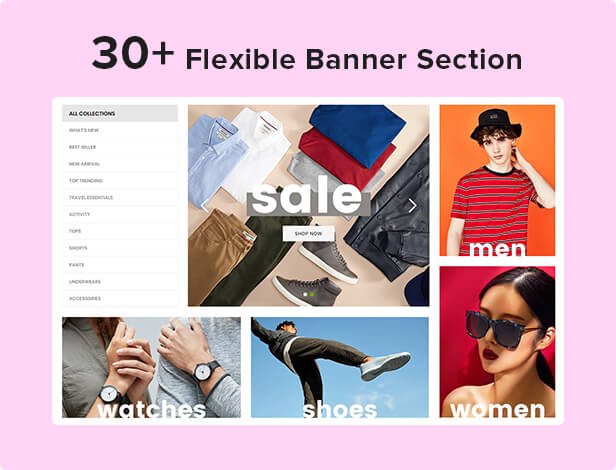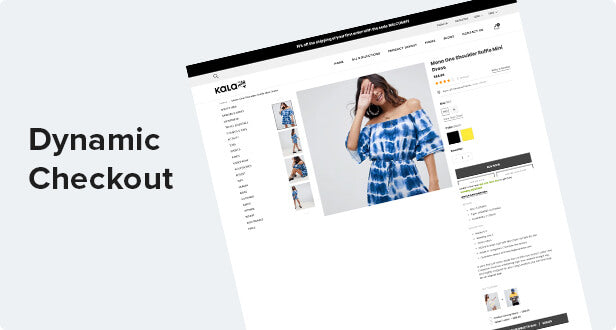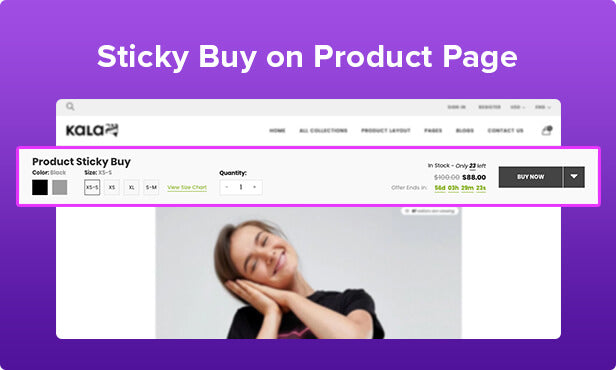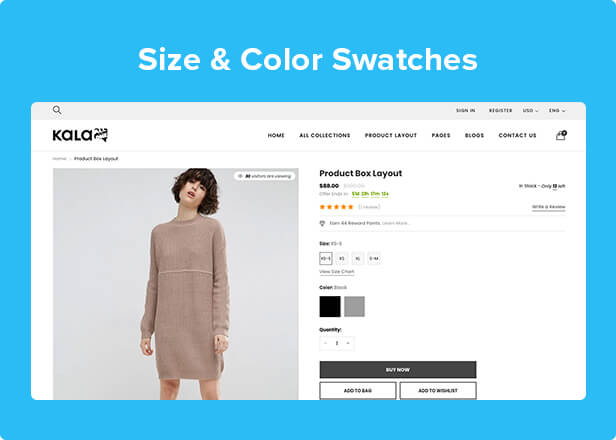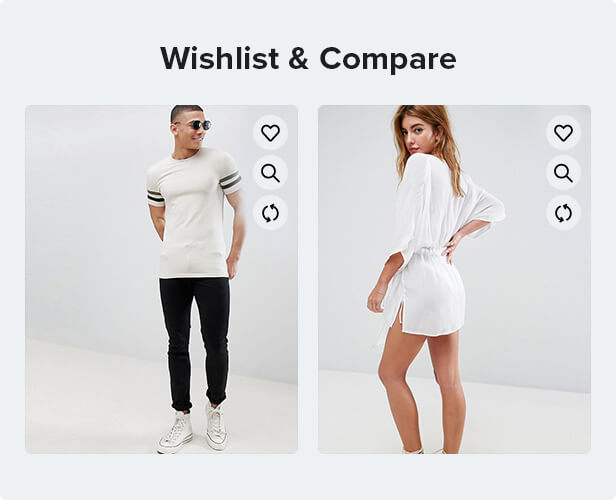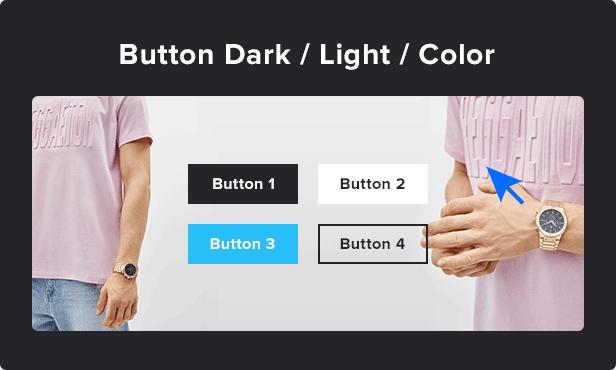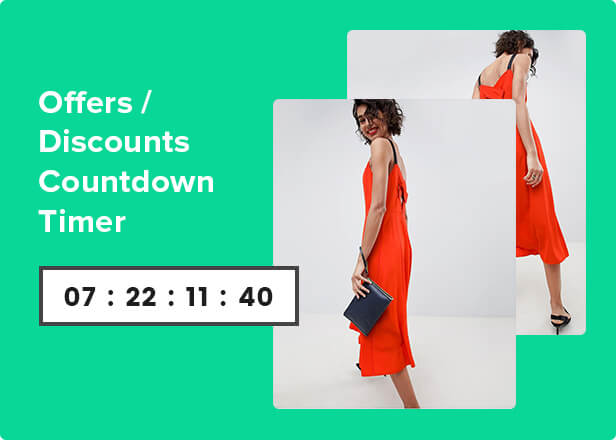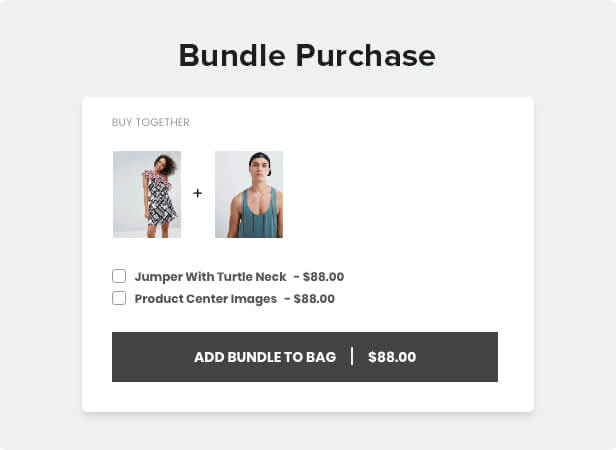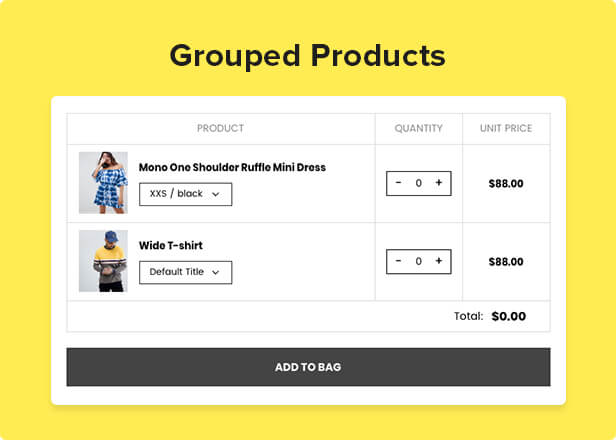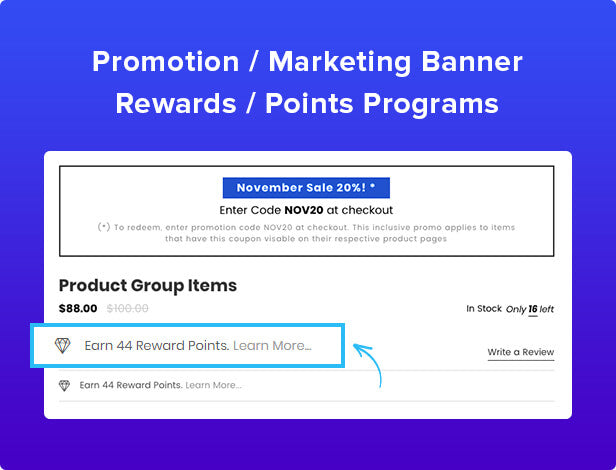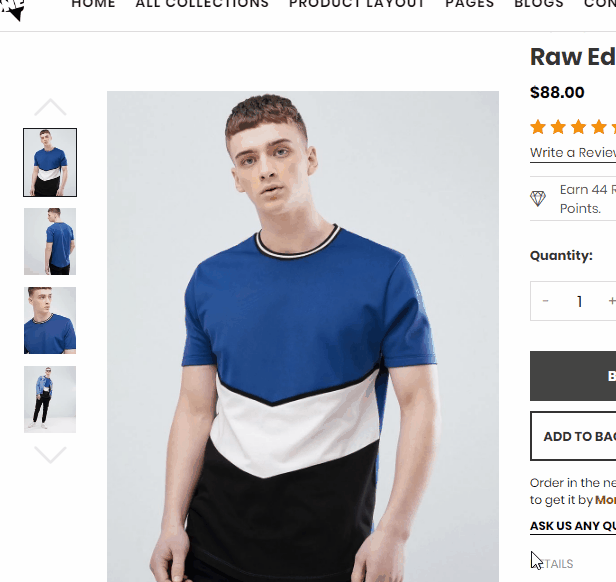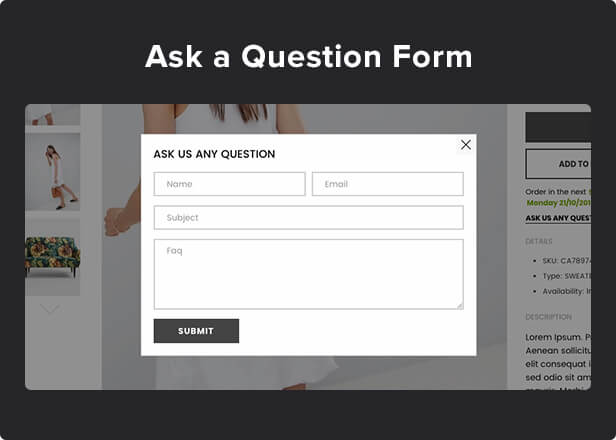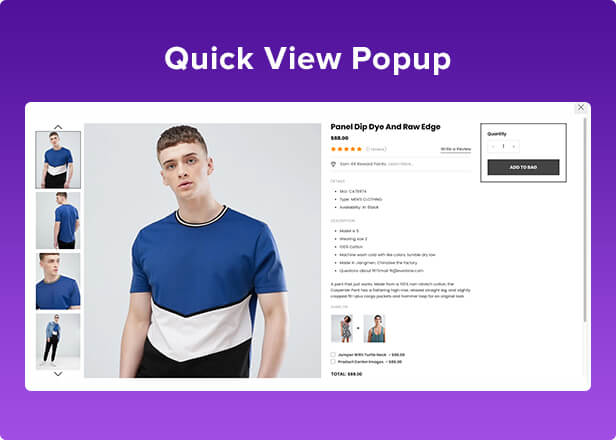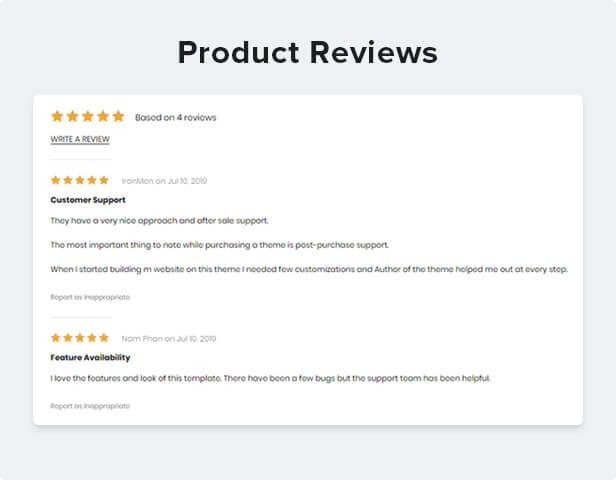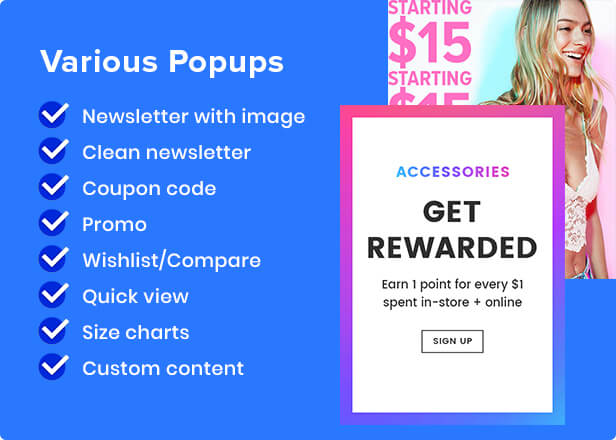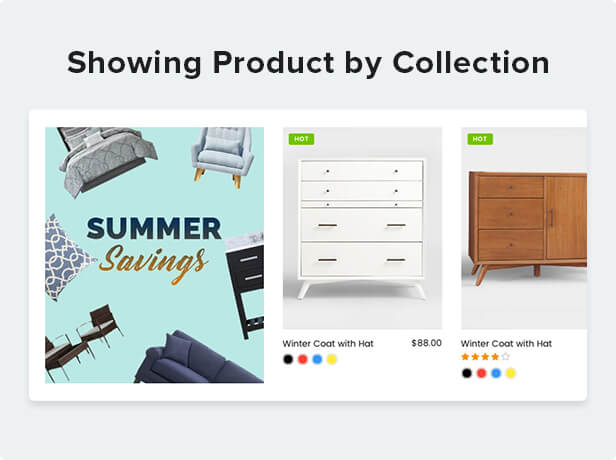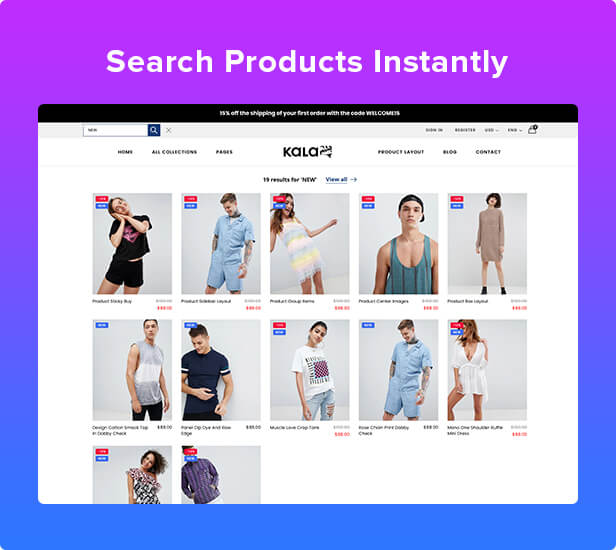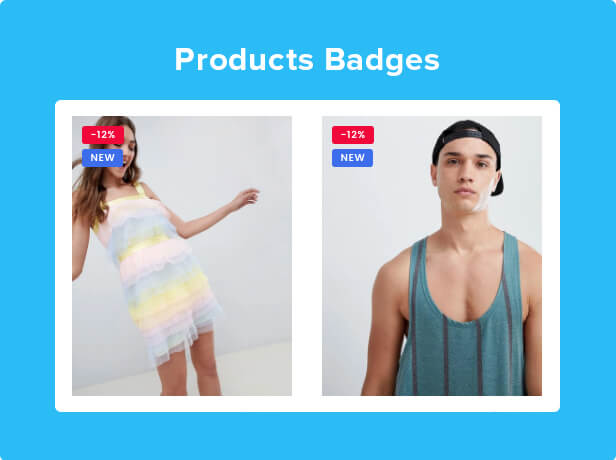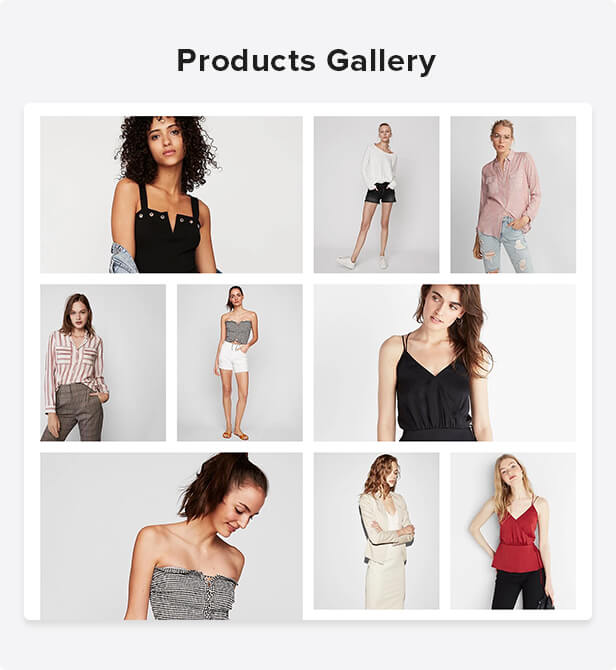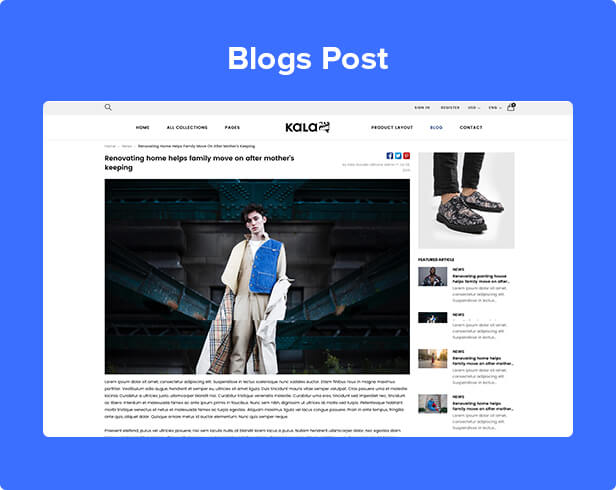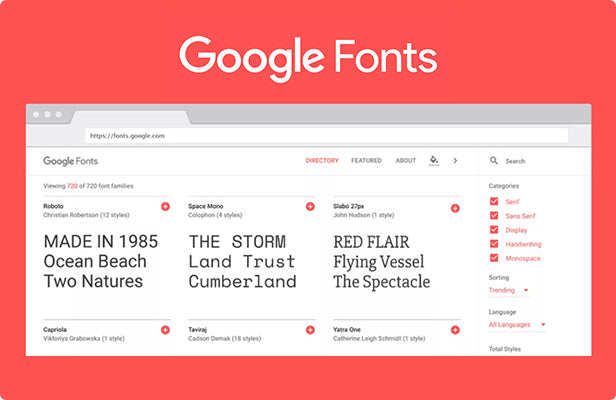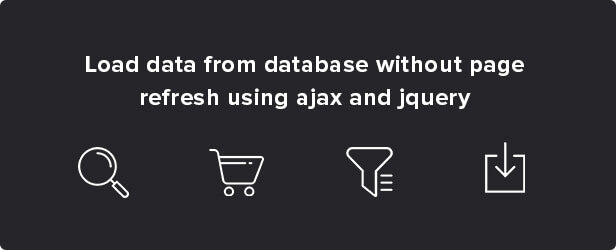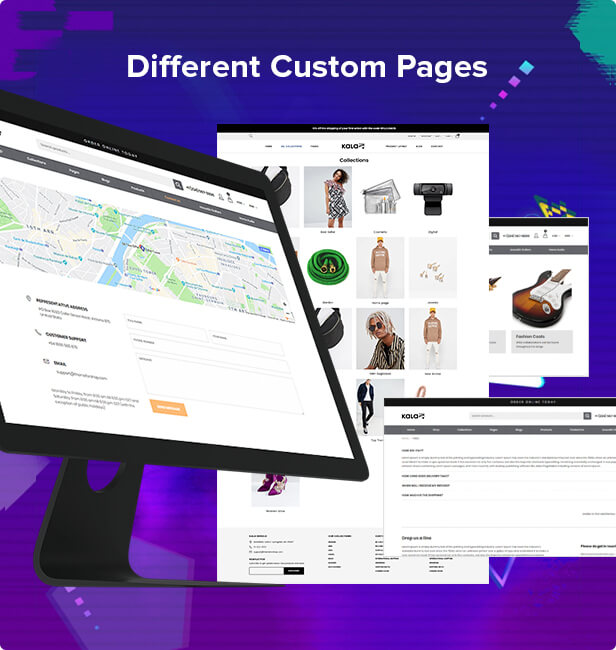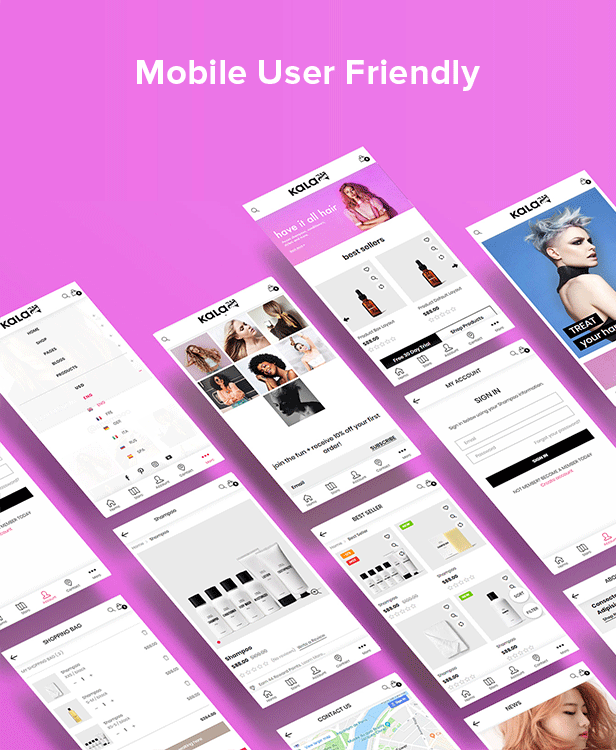 Introduction
KALA Shopify web design provides many different layouts and design styles, powerful web design settings, easy to customize for any any business and any store.
KALA is a muti-purpose web design with responsive design, UI/UX mobile friendly. Especially, Its UI/UX design on mobile is optimized and perfectly suitable for shopping on smart-phones or tablets. Your customers can explore and buy your products straight-forward on mobile. Let's boost your conversion rate on mobile right away with KALA web design.
KALA web design provides 110+ unique designed sections and product sections such as bestselling, new products, featured products, deal products, products by category, collections, creative banners (new sections added continuously); 11 different headers; 5 different footers; 5 creative product page layouts and many mega menu styles. So you can easily to mix and configure them to build your own unique store. All in one package ONLY.
KALA web design also provides 60+ preset Homepage layout for 60+ niche stores. You can utilize it right away to as a starter. These preset web designs are also ready for launching your store immediately.
Technically, KALA is really built for production websites. Every executable code is written strictly following to the industry standards. The code is compiled for production site, compressed, "debug" code removed, multi-browsers compatible. As the result, it hugely increases loading speed and processing speed of your website. Greatly reduces conflicts with other third-party scripts and third-party apps.
KALA is also optimized according to the recommendation of Google PageSpeed. Integrated microdata structures, Google rich snippets, helping your products display detailed information such as prices, reviews, stock on Google's search results clearly. Your SEO much be better than your competitors.
Let's explore all other rich features of KALA All-in-one Website Design.
Download immediately after purchasing:
Shopify web design zip files to install on your Shopify store (need extract the package before install.)
User Guide & Installation Guide.
Changelog / Release Notes.
Support Policy
Support Scope:
Answer any quetions related to web design installation, web design configuration, web design setup to look like our demos.
Fix bugs related to the design (such as broken layout, overflow content…), the standard features of Shopify that make your store malfunction. Except for errors due to conflict with 3rd party apps. In this case, please contact us to discuss more. We may charge addional fee to fix. Sometimes, there may be errors beyond our ability that we cannot fix, please find other partners to fix it or uninstall the app. We do not accept returns for these cases.
Assist you how to translate your web design. Website Design supports Translation Editor of Shopify. Allows to translate the your store to any language. However, it doesn't support multi-languages. If your store's language is not English, after installing, go to Actions > Edit Language to translate.
Your are still in support period. If your support period has expired, please extend your support plan.
Support one store per a purchased Standard License.
Out of Support Scope:
Teach you how to use Shopify.
Edit the web design files, web design source code.
Answer questions related to edit web design files, source code.
Add new features, customize the features which the web design doesn't support.
Integrate or make the web design work with third-party apps, third-party scripts.
Upgrade your currently version. We only provide updated package.
Response Time:
Our working hours from 9AM – 5PM GMT+7, Monday to Friday. Your inquiry should be answered quickly in our working hours. In some case, we may need more time to look into your request, we'll try to inform you and keep you updated ASAP.
IMPORTANT NOTES:
Pre-sale questions or bug report, please open a conversation.
Kala web design now support add Home page sections into normal Shopify Page (Shopify store 2.0).
The 6x package is All-in-one package, included 150+ sections, 12 header options (Desktop view), 4 footer options(Desktop view), 7 detail layout and 90+ homepage preset. In default after installation, it will show the Homepage preset #1. If you want change to other Homepage preset, please follow the guide. Please also make sure that the web design package version that you use include these update, read Item Changelog here.
Shopify Apps: There is no guarantee that all third-party apps will work smoothly with the web design. We will try to support you to the best of our ability. If the third-party app's developer needs to change the code of the web design, we're ready to support. We may charge a fee if we find the request time consuming.
We may charge additional fee for assisting you to optimize your web design or your store content for SEO, adding the custom Rich Snippets, Schema Data, website speed optimizations, Google PageSpeed optimzation or other related.
We may charge additional fee to customize web design layouts, web design design, graphic design, feature modification or other customization works. Please contact us for a quote.
Some product sections on Home Page, Sidebars are pulling out products from the specific Shopify product collections. The section heading such as "New Arrivals", "Best Sellers", "Featured", "Recently Viewed" ... are the sample text which you can change to anything you want. Shopify doesn't support to pulling the actual Best Sellers products nor New, Featured products. However, you can use other third-party apps to to make it work. We do provide customization services to help you integrate third-party apps into our web design. Please contact us if you need.
The price don't support "amount_no_decimals" mode. The price in our web design must incude decimals. Also, the currency format will always show decimal .00
For the best view, you need upload your product images with the same ratio.
The Product Group Items layout will work base on products/elements in group, without product elements, you can not add to cart. The viewing product as the container, not real product.
The Desktop menu content different with Mobile menu content. Also, the Desktop menu supports Mega menu options, but the Mobile does not.
The web design support Image and Video elements in Product detail page, but doesn't support 3D Model.
All graphic images use for demo sample only and NOT include in the purchase packages. We are NOT responsible for any copyright infringement by using these graphic images. If you are authors or own copyright of any resource, please submit DCMA notice to contact@kalaweb designs.com.
By purchasing our products, you acknowledge and completely understand and agree our notice.